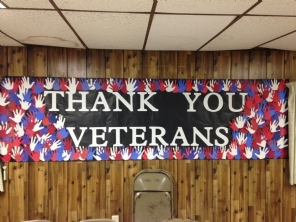 I have been in the Shullsburg VFW now for 27 years. I have seen many great comrades unselfishly donate much of their time into supporting our organization. Endless hours of labor and driving throughout the community to support our veterans and their families with their needs. In case you haven't noticed, most veterans are very humble and want only to help others. I have witnessed this unselfishness throughout my years attending the post meetings and functions that support our organization.
But it is evident that our growth has not been as successful as it needs to be. Our membership has never been near what its potential numbers need to be. Our membership participation has always been the same handful of veterans that have kept this great VFW post on life support. This needs to change now.
In the last four years of our meetings, we have been identifying our downfalls and have been working vigorously for solutions to those problems. We have found many issues we needed to address. We haven't evolved with the times. We become so apart from our younger veterans needs and had absolutely no networking in place to contact or reach out to these veterans or their families. Today we are moving forward at a very rapid pace to rectify this problem that has been in existence for many generations. Will we change it overnight? No! But we sure as hell are trying to accomplish this task as soon as possible.
Today, we have more younger veterans than we ever had in our posts' history. These younger veterans will lead us into the next generation. Today we have so many more resources to help deployed veterans now and upon their return to our community. Today we have a positive presence in our schools, solid relationships with school faculty and the students. We have a stronger presence within our community in the publics eye. We are networking to build a foundation for our veterans organization to grow and serve veterans of the future.
Keep following us to watch how we transform this elite organization into a network of veterans for veterans and the community for many generations to come. It is happening right here in Shullsburg VFW Post 10533.